Wikipedia
:
Reference desk/Computing
Welcome to the computing section
of the Wikipedia reference desk.
Select a section:
Want a faster answer?
Main page: Help searching Wikipedia
How can I get my question answered?
Select the section of the desk that best fits the general topic of your question (see the navigation column to the right).
Post your question to only one section, providing a short header that gives the topic of your question.
Type '~~~~' (that is, four tilde characters) at the end – this signs and dates your contribution so we know who wrote what and when.
Don't post personal contact information – it will be removed. Any answers will be provided here.
Please be as specific as possible, and include all relevant context – the usefulness of answers may depend on the context.
Note:

We don't answer (and may remove) questions that require medical diagnosis or legal advice.
We don't answer requests for opinions, predictions or debate.
We don't do your homework for you, though we'll help you past the stuck point.
We don't conduct original research or provide a free source of ideas, but we'll help you find information you need.

How do I answer a question?
Main page: Wikipedia:Reference desk/Guidelines
The best answers address the question directly, and back up facts with wikilinks and links to sources. Do not edit others' comments and do not give any medical or legal advice.
See also:
November 22
[
edit
]
Font increase in Chrome Android
[
edit
]
Hi everyone. This is the second time that Chrome on my Samsung increased font size out of the blue. Can't zoom out, this is the smallest possible font which is ridiculous, looks like the phone is used by a senior citizen. The first time this happened it had reverted after three days to my preferred very small letters. This time round tried updating and uninstalling to no avail. What's going on? Other browsers are poor compared to Chrome, would really like to fix this issue. Splićanin (talk) 14:24, 22 November 2023 (UTC)Reply[reply]
November 24
[
edit
]
What causes glitches like that on Google Earth/ Map coordinate 1°54'44"N 31°14'03"E ? The more you zoom in, the weirder it becomes. ExclusiveEditor Notify Me! 15:59, 24 November 2023 (UTC)Reply[reply]
November 26
[
edit
]
Assume we have two columns 'ID' and 'Score' in an Excel spreadsheet, both entered as numbers. There can be multiple entries of the same ID in the ID column, each with an associated score, so ID 4 might appear 50 times. What is the easiest way in Excel to sum all the scores for a particular ID? 2.100.107.194 (talk) 12:37, 26 November 2023 (UTC)Reply[reply]
November 27
[
edit
]
Text in SVG file not appearing
[
edit
]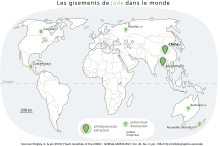 I tried to make an SVG version of File:Jade gisements.jpg, it works when the file is opened as a page but the text did not show up in Media Viewer, I tried converting the text into paths but that did not work either. How can I fix this? Svenurban (talk) 05:19, 27 November 2023 (UTC)Reply[reply]
November 28
[
edit
]