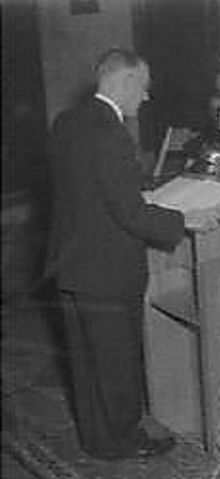 Herman Johannes Lam (3 January 1892 in Veendam – 15 February 1977 in Leiden) was a Dutch botanist.[1]
Lam studied at Utrecht University, where he was awarded a Doctor of Biology in 1919. Lam was the appointed the director of the Rijksherbarium in 1933. He retired from academic work in 1962.[2] He was member of the Royal Netherlands Academy of Arts and Sciences since 1960.[1]
In 1957, botanist Steenis published a genus of plants from New Guinea (belonging to the family Bignoniaceae) as Lamiodendron, in his honour.[3]
References
[
edit
]