The Biology Portal
A panoramic view from a ridge located between Segla and Hesten mountain summits in the island of
Senja
,
Troms
, Norway in 2014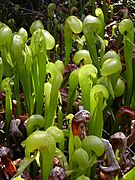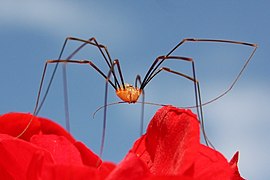 Biology is the scientific study of life. It is a natural science with a broad scope but has several unifying themes that tie it together as a single, coherent field. For instance, all organisms are made up of cells that process hereditary information encoded in genes, which can be transmitted to future generations. Another major theme is evolution, which explains the unity and diversity of life. Energy processing is also important to life as it allows organisms to move, grow, and reproduce. Finally, all organisms are able to regulate their own internal environments.
Biologists are able to study life at multiple levels of organization, from the molecular biology of a cell to the anatomy and physiology of plants and animals, and evolution of populations. Hence, there are multiple subdisciplines within biology, each defined by the nature of their research questions and the tools that they use. Like other scientists, biologists use the scientific method to make observations, pose questions, generate hypotheses, perform experiments, and form conclusions about the world around them.
Life on Earth, which emerged more than 3.7 billion years ago, is immensely diverse. Biologists have sought to study and classify the various forms of life, from prokaryotic organisms such as archaea and bacteria to eukaryotic organisms such as protists, fungi, plants, and animals. These various organisms contribute to the biodiversity of an ecosystem, where they play specialized roles in the cycling of nutrients and energy through their biophysical environment. (Full article...)
Selected article -
In multicellular organisms, stem cells are undifferentiated or partially differentiated cells that can differentiate into various types of cells and proliferate indefinitely to produce more of the same stem cell. They are the earliest type of cell in a cell lineage. They are found in both embryonic and adult organisms, but they have slightly different properties in each. They are usually distinguished from progenitor cells, which cannot divide indefinitely, and precursor or blast cells, which are usually committed to differentiating into one cell type.
In
mammals
, roughly 50–150 cells make up the
inner cell mass
during the
blastocyst
stage of
embryonic development
, around days 5–14. These have stem-cell capability.
In vivo
, they eventually differentiate into all of the body's cell types (making them
pluripotent
). This process starts with the differentiation into the three
germ layers
– the
ectoderm
,
mesoderm
and
endoderm
– at the
gastrulation
stage. However, when they are isolated and
cultured
in vitro
, they can be kept in the stem-cell stage and are known as
embryonic stem cells
(ESCs). (
Full article...
)
Selected picture -
Selected biography -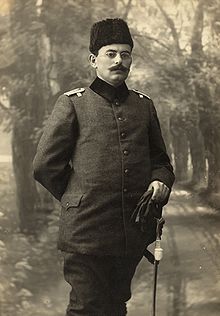 Tawfiq Canaan (Arabic: توفيق كنعان) (24 September 1882 – 15 January 1964) was a pioneering Palestinian physician, medical researcher, ethnographer, and Palestinian nationalist. Born in Beit Jala during the rule of the Ottoman Empire, he served as a medical officer in the Ottoman army during World War I. During British rule, he served as the first President of the Palestine Arab Medical Association founded in 1944, and as the director of several Jerusalem area hospitals before, during, and after the 1948 war. Over the course of his medical career, he authored more than thirty-seven studies on topics including tropical medicine, bacteriology, malaria, tuberculosis, and health conditions in Palestine, and contributed to research that led to a cure for leprosy.
Deeply interested in
Palestinian folklore
, popular beliefs, and superstitions, Canaan collected over 1,400
amulets
and talismanic objects held to have healing and protective properties. His published analyses of these objects, and other popular folk traditions and practices, brought him recognition as an ethnographer and
anthropologist
. The several books and more than 50 articles he wrote in English and German serve as valuable resources to researchers of Palestinian and Middle-Eastern heritage. Canaan also published works in
Arabic
and was fluent in
Hebrew
. (
Full article...
)
General images -
The following are images from various biology-related articles on Wikipedia.
Did you know -

Select [►] to view subcategories

A complete list of scientific WikiProjects can be found here. See also Wikispecies, a Wikimedia project dedicated to classification of biological species.