User
:
Frank Schulenburg (Wiki Education)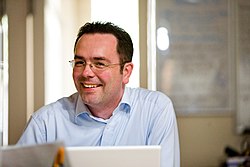 Welcome to my user page. My name is Frank Schulenburg and I'm the Executive Director of the Wiki Education Foundation, a non-profit organization based in San Francisco, California.
I started editing Wikipedia in 2005 as a contributor to the German language edition. In my volunteer capacity, I'm mostly active on Wikimedia Commons. My global user account is Frank Schulenburg; any edits made by that account are in a volunteer capacity.