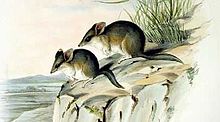 Each Monday I am taking a stand against whoever it is who runs this show and doesn't care about editor retention. Along with some others, I am withdrawing my labour every Monday as a reminder that protecting the quality of wikipedia pages isn't possible because volunteers burn out if they try. Please join us. You'll be glad you did.

However, I gathered some data to show that this essay is not the answer. If we take a break or retire from editing, pages do deteriorate, there is no safety net for them. If the central administration doesn't care about editor retention, then there's not much that a few individual editors can do.
Salicaceae flowers
A flower. Hafspajen (talk) 22:41, 12 August 2015 (UTC)
Nice. Very Salicacious, very salubrious. Sminthopsis84 (talk) 13:19, 13 August 2015 (UTC)Reply[reply]
Gwin poeth sbeislyd i chi ...

[

edit

]
... gan yr hen Gymro; rwy'n gobeithio eich bod wedi cael gwyliau Nadolig gwych ac rwy'n dymuno 2019 heddychlon i chi!
That is Welsh and translates to:
Spicy hot wine for you from the old Welshman; I hope you have had a great Christmas holiday and I wish you a peaceful 2019!
Thank you for your excellent work on the 'pedia.

Sincerely, Gareth Griffith-Jones (contribs) (talk) 12:35, 1 January 2019 (UTC)
style="vertical-align: middle; padding: 3px;"
Hello Sminthopsis
Some support, I hope (nice pseudonym by the way).
There is clearly a problem with science in Wikipedia. For a start, the general principle that only secondary sources can be cited (not very strictly observed in general) becomes a real problem in science. If the only scientific facts and ideas to be presented are ones that have made it into the newspapers and other "media", then compiling a readable scientific entry is impossible. Even quoting only scientific review papers is problematical. And all this doesn't just apply to scientific topics sensu stricto, it also applies (obviously) to natural history (some of the "amateur" entries are dire), but to the biographical entries for major scientists too.
On the other hand, I do have some respect for the "republican" principle in Wikipedia: that anybody can have a go. And as you say, it's not a journal, and we (and everyone else) should not be publishing original research in Wikip (you'd need to be a bit mad to do so, surely!).
I look forward to your return from sabbatical.
PS do you have any firm or tentative views on the Wiki principle that the vernacular names of species in English are not capitalised? It does create problems with knowing whether a small black sandfly is the species Small Black Sandfly, or a Black Sandfly that happens to be small, or an individual Sandfly that happens to be both small and black.
Respectfully
Foiled circuitous wanderer (talk) 08:34, 3 September 2019 (UTC)Reply[reply]
Good to see this username appearing in my watchlist again! I hope to see it more in future; knowledgeable plant editors are definitely needed. Best wishs for the New Year. Peter coxhead (talk) 20:39, 1 January 2019 (UTC)Reply[reply]
Thank you Peter and Gareth. I won't be able to spend much time on wikipedia for a while yet, but hope to do so in the future. Happy New Year to the diligent people here! Sminthopsis84 (talk) 21:03, 1 January 2019 (UTC)
Precious anniversary
[
edit
]
--Gerda Arendt (talk) 12:02, 17 February 2019 (UTC)Reply[reply]
... five years now --Gerda Arendt (talk) 08:03, 17 February 2020 (UTC)Reply[reply]
ArbCom 2019 election voter message
[
edit
]
@Sminthopsis84:, I recently started editing reliability articles on Wikipedia, I added a new technique using the Gini coefficient in assessing the degree of aging of non−repairable systems[1]. However, a user deleted my edit based on his personal opinion, even though I defended my case legitimately with references and evidence on the talk page. What's the proper procedure to handle such disputes and deal with user's personal opinions. Sarouk7 (talk) 15:22, 17 July 2021 (UTC)Reply[reply]