Wikipedia
:
Administrators' newsletter
The administrators' newsletter is a monthly update containing relevant information on administrative issues aimed at administrators. It is intended to help keep administrators up to date with changes to Wikipedia that they may otherwise miss.
The newsletter is currently opt-in; please sign up (non-admins are welcome to subscribe) to receive it, and leave feedback on the general discussion page. The first issue was sent to all administrators to make them aware of the newsletter; subsequent issues are only sent to users on the subscription list.
A subscription box is available, please transclude Wikipedia:Administrators' newsletter/Subscription-box for an automatically updating list of the most important points from the latest issue. You can also transclude Wikipedia:Administrators' newsletter/Current issue to get the full version.
If you would like to help write the newsletter, drop your name in the Writers section below and take a look at the writing instructions and guide. The upcoming issue can be found at Wikipedia:Administrators' newsletter/2023/3, please feel free to contribute or suggest additions at the talk page.
News and updates for administrators from the past month (December 2022).

Administrator changes
Interface administrator changes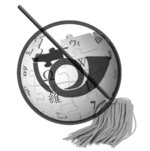 CheckUser changes


Oversighter changes


Guideline and policy news

Arbitration

Miscellaneous
Voting for the Sound Logo has closed and the winner is expected to be announced February to April 2023.
Tech tip: You can view information about IP addresses in a centralised location using bullseye which won the Newcomer award in the recent Coolest Tool Awards.
---
Want to help write the administrators' newsletter? Sign your name here with ~~~! Contributions welcomed from all users.