Wikipedia
:
Featured list candidates/Task force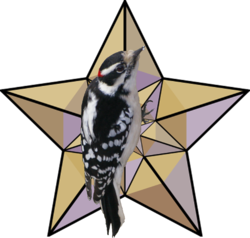 The Featured List Sweeps task force is a co-ordinated effort to clean up Featured Lists and the associated process. More will be added to this page eventually.
To clean up the Featured List process and make sure all FLs are up to the standards of the recently revised criteria.
To provide a collaborative environment so that we can review all FLs in depth.
To (eventually) take any FLs that don't meet the criteria to FLRC
To identify formerly featured lists that we may be able to bring back up to standards.
What this project is not
[
edit
]
An attempt at vote-stacking.
The chance to bad mouth any FL nominators or reviewers. Our purpose is to clean up the FLs, not criticize people. The nominators were simply doing their job by improving content and the reviewers were basing their decisions on the criteria, which allowed such lists.
An evil organization with aspirations for global domination... Yet...
Matthewedwards (also shotgun appointed co-ordinator)
TRM - as ever, your servant. The Rambling Man (talk) 21:56, 4 April 2009 (UTC)
I'll be available for almost anything.

NuclearWarfare

(

Talk

) 21:58, 4 April 2009 (UTC)
–

Juliancolton

 | Talk 16:16, 5 April 2009 (UTC)
WFCforLife (talk) 18:20, 16 January 2010 (UTC)
Lists compared to the revised criteria
[
edit
]
Based on my audit findings, please note that not every list from that page was included here. Bolded lists indicate that they appear here more than once. Lists that have been struck through have been demoted from FL status.
Not up to current standards
[
edit
]
The majority of these have a small lead, few references, poor formatting and aren't up to the standards of recently passed comparable lists.
References
[
edit
]
1. Prose
[
edit
]
To be fair, I really didn't check for prose issues in my quick audit, so the lack of lists here doesn't necessarily mean that that all are good on this one.
2. Lead
[
edit
]
3. Comprehensiveness
[
edit
]
3a. comprehensively covers the defined scope
[
edit
]
List of Tampa Bay Lightning players – Not updated for last season
3b. meets all of the requirements for stand-alone lists
[
edit
]
Some of these selections may ultimately meet 3b, but most or all are worthy of discussion within the community.
4. Structure
[
edit
]
5. Style
[
edit
]
5a. Visual appeal
[
edit
]
5b. Images
[
edit
]
None identified
6. Stability
[
edit
]
None identified
Brought up to standards (kept at FLRC)
[
edit
]
Brought up to standards, but did not go through FLRC
[
edit
]
Formerly featured lists
[
edit
]
A complete record of former featured lists can be found at Wikipedia:Former featured lists. All of these have some good qualities, and might one day be suitable candidates for repromotion.