Wikipedia
:
WikiProject Women scientists
This is a WikiProject, an area for focused collaboration among Wikipedians. New participants are welcome; please feel free to participate!

---
Welcome to WikiProject Women Scientists, a WikiProject and working group dedicated to ensuring quality and coverage of biographies of female scientists. In line with our larger umbrella group, WikiProject Women, we seek to counter and remedy the systemic bias with women on Wikipedia. Women in science are woefully underrepresented on this project – let's change that!
Low-hanging fruit
[
edit
]
Here are a few places to start in bridging the representation gap for women in science on Wikipedia:
translate articles about female scientists from and into other language Wikipedias (some suggestions)
support nominations of female scientists to be included in vital article collections
Google Sheets: CRA-W and Anita Borg Institute : Wikipedia Project for Notable Women in Computing; Writing Wikipedia Pages for Notable Women in Computing by Susan H. Rodger (User:Shrodger)
[open suggestions]
Featured articles

[

edit

]

Former featured articles

[

edit

]

Featured lists

[

edit

]

Good articles

[

edit

]

Former good articles

[

edit

]

Did you know? articles

[

edit

]

Featured pictures

[

edit

]

Li Fu Lee at the Massachusetts Institute of Technology's radio experiment station, 1925 (MIT Museum) - Restoration

Good article nominees

[

edit

]

Women scientists articles by quality and importance
Quality
Importance
Top
High
Mid
Low
NA
???
Total
FA
3
1
5
6
15
FL
1
1
GA
5
10
36
63
114
B
16
76
198
501
45
836
C
4
108
540
3,545
1
1,232
5,430
Start
77
620
7,829
4,504
13,030
Stub
36
1,847
1,038
2,921
List
4
7
30
14
3
58
Category
1,232
1,232
Disambig
2
2
File
38
38
Project
41
41
Template
3
3
NA
2
16
39
57
Other
9
126
135
Assessed
32
279
1,468
13,830
1,482
6,822
23,913
Unassessed
5
5
Total
32
279
1,468
13,830
1,482
6,827
23,918
WikiWork factors (

?

)
ω =

107,140

Ω = 4.79
Transcluding 10 of 908 total: See all
A 2019 article from Slate magazine found that notability guidelines for new articles have played a role in diminishing both the retention of female editors and women-related subjects on Wikipedia – particularly "lesser-known but important women from history." For example, when Canadian physicist Donna Strickland won the 2018 Nobel Prize in Physics, she did not have a Wikipedia page despite her fellow male nominees all having their own entries. This was because not enough newspaper articles spoke about her long and storied career in the sciences. When you create new articles about female scientists please cross-reference our writing policy and sourcing requirements. If you are struggling with creating or maintaining an article about a female scientist, please add it to the following list (members will be more than happy to help):
Did you know
Articles for deletion
Proposed deletions
Categories for discussion
Redirects for discussion
Good article nominees
Articles to be split
Articles for creation
These are the articles that have been edited the most within the last seven days. Last updated 7 December 2023 by HotArticlesBot.
Writing biographies:
Notability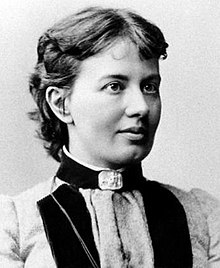 Since biographies are potentially under the purview of almost all WikiProjects, it is important that we work in tandem with these projects. Also, when seeking collaboration on articles, don't neglect to approach WikiProjects that are part of the geographical region your subject is/was in.
Parentage
[
edit
]
WikiProject Women scientists
WikiProject Women scientists
Related projects and task forces
[
edit
]
Related portals
[
edit
]
Increase the exposure of our work group by nominating our articles for their Portal FA and DYKs... Specific regional/country portals are listed in that section.
Categories
[
edit
]
Project
[
edit
]
{{WikiProject Women scientists}}
{{Wikipedia:WikiProject Women scientists/Userbox}}
Biography of living person
[
edit
]
These tags are included with Twinkle:
Other tags: