Wikipedia talk
:
WikiProject Engineering
Site office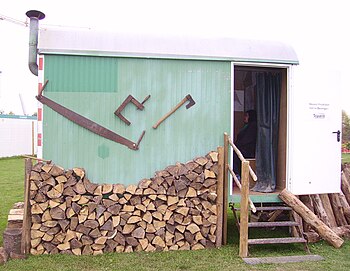 Welcome to the Engineers Site Office. This is where engineers gather and check in when they have project tasks to organise and carry out.
This page is to discuss anything related to WikiProject Engineering
More articles or pages in need of attention could be found here at Category:Unreferenced Engineering articles and Category:Engineering articles needing attention.
Hello,
Please note that Water frame, which is within this project's scope, has been selected as one of the Articles for improvement. The article is scheduled to appear on Wikipedia's Community portal in the "Articles for improvement" section for one week, beginning today. Everyone is encouraged to collaborate to improve the article. Thanks, and happy editing!
Delivered by — MusikBot talk 00:05, 26 June 2023 (UTC) on behalf of the AFI teamReply[reply]
There is a discussion taking place at Talk:Raytheon_Company#Requested_move_5_August_2023 about whether to move Raytheon Company to Raytheon. --Jax 0677 (talk) 02:31, 13 August 2023 (UTC)Reply[reply]
There is a requested move discussion at Talk:Tractive force#Requested move 1 November 2023 that may be of interest to members of this WikiProject. Polyamorph (talk) 18:43, 15 November 2023 (UTC)Reply[reply]
I feel, one of the key article of this wikiproject, Automotive engineering needs a good revision and copy edit. I would love to help in the process as much as viable. Being a civil engineering student I am unknown of some key terms. In addition, i see the need of forming a new article Automobile engineering much famous in South asian countries including Nepal and India to flourish the information regarding the subject and make the area of study open to fellow readers. Similar goes for Geomatics engineering whose scope is increasing and article is yet to be made on wiki. Even Survey engineering can be redirected here.Franked2004 (talk) 19:16, 16 November 2023 (UTC)Reply[reply]