This page contains material that is kept because it is considered humorous.
Such material is not meant to be taken seriously.
CaptainEek sails the high seas of Wikipedia, hunting for good prose and other booty – such as well sourced articles. Though they hold the title of Cap'n, they know how important it is to keep a ship...well ship shape and clean. Thus they serve as a mop wielding deck swabbie, as well as on the Y'aaarbitration Committee. They often come across the scourge of the seas: vandalism – yet they know they have nothing to fear when the compass of Wiki is in their hand. They try their best to keep out of edit wars, as ships react poorly to both gunfire and needless reversions. Like Ishmael they too hunt a white whale: the elusive WikiCup. When not at the wheel of Wikipedia they make port on the shores of the United States and spend time being a land-lubbing law student. The "Captain of the Eeks" think Wikipedia is one of the most spectacular human innovations (or at least that it's pretty darn cool). They strongly believe in the mission "to create a free encyclopedia, in a variety of languages, presenting the sum of all human knowledge."
My pronouns are she/they.

"In the beginning Jimbo created Wikipedia. This has made a lot of people very angry and widely been considered a bad move." – The Talkpage at the End of the Universe
"Without civility, our lives would be as shaky as...as a Jimbo on a roof!" – Civility, the opening song to the Wiki version of Fiddler on the Roof. Which is by far my favorite play.
Wikipedia: The only place in the world with elected janitors.
Wikipedia's processes have been frequently described as Kafkaesque. But having worked in the American legal system, I can guarantee you that by comparison Wikipedia is the paragon of efficiency and virtue. If you think ArbCom is Kafkaesque or inscrutable, I pray that you never have to go through an appellate procedure in an American court.
Captains desk
[
edit
]
Chest of infamy
[
edit
]
[1] Contrary to popular belief, I am not Captain America, nor is my name based off said illustrious Captain
My chest of booty!
[
edit
]
Treasure we be seekin
[
edit
]
| Name of Project | Time Initiated | Time Terminated | Status: on Begin Date | Status: Currently | Status: Goal | Read: Annual | Finish: / |
| --- | --- | --- | --- | --- | --- | --- | --- |
| Cactus wren | Feb. 2019 | Jan. 2020 | Stub | FA | FA | 45,000 | |
| Achatinella apexfulva | Jan. 2019 | TBA | Stub | Start | B | 10,000 | |
| Edward Hyde, 3rd Earl of Clarendon | Oct. 2018 | TBA | Start | Start | B | 20,000 | |
| Saguaro | Mar 2019 | TBA | Start | Start | GA | 350,000 | |
| Vermilion flycatcher | April 2019 | June 2020 | Start | FA | FA | 25,000 | |
| American Civil War | Jan 2020 | TBA | B | B | GA | 4,500,000 | |
| Abraham Lincoln | Feb 2020 | TBA | GA | GA | FA | 6,000,000 | |
| Great-tailed grackle | Mar 2020 | TBA | Start | Start | FA | 70,000 | |
| White-winged dove | Apr 2020 | TBA | Start | C | FA | 40,000 | |
| Gallic Wars | Nov 2020 | TBA | C | GA | FA | 250,000 | |
Bird articles de-stubbed: 4
Records of my infamous deeds
[
edit
]
I was interviewed by the New York Times in 2023, and here's what they had to say about me, in the context of AI on Wikipedia:
When I asked [Eek], who has more than 24,000 edits to her credit, why she spends her free time — typically 10 to 20 hours a week — editing Wikipedia, she said she believed in sharing knowledge. "Plus, I'm just a big nerd," she said. We were speaking by Zoom, late in the evening, and it was a conversation that had little resemblance to other long evenings of dialogue I'd had with ChatGPT. Some of [Eek]'s work spoke to her personal interests in nature and birds, like an entry she wrote on the vermilion flycatcher, which got about 21,000 page views in the past 12 months. She also told me she works regularly on the Wikipedia entry on the American Civil War, which had 4.84 million views over the same period. Her goal was to continue to work toward completeness and greater accuracy in that Civil War article so that it achieves "featured" status on Wikipedia, a rare recognition (usually marked by a star) of an article's quality that is awarded by Wikipedia's editors to about 0.1 percent of English-language entries. "My calculations in the past are, you know, more than 10 million people read my work in a year," [Eek] said, "so it's an honor to have people reading all that.

"We are going to have to create processes, we are going to have to have hard conversations," she said, about the ethics of using A.I. to create Wikipedia articles. When I asked her whether chatbots would soon eliminate her opportunities for volunteer work, she replied, "I don't ever — maybe not never, but certainly not in this century do I see robots fully replacing humans on Wikipedia."

I wasn't as sure. The allure of a chatbot conversation, despite its factual shortcomings, already seemed too irresistible and too enchanting to too many millions of people. In fact, my own hours spent with ChatGPT had chipped away at my own neutral point of view — not because the informational exchange was so rigorous and detailed (it wasn't), but because the interaction was so captivating and effortless. Nevertheless, [Eek] was resolute. "I'm an optimist," she said.
Awards in pursuit of the Most Highest Togneme
[
edit
]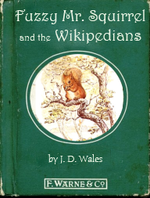 Captains log: Though I have long since surpassed the rank of Novato, I keep the squirrel book around because, well, its quite funny, and reminds me of one of the strangest and most unbelievable events of my life, which involved an old lady (who you could tell me was one of the three fates of Greek mythology and I would believe you) telling me to "Beware the squirrel shaped things". Not "squirrels". "Squirrel shaped things." It was most bizarre.
The Original Barnstar
Welcome, and thanks for your work on Townsend v. Sain! I'm doing a bit of editing on the article at the moment – you've done a great job, particularly for someone so new to Wikipedia. You're right that the article is probably too primary-source heavy at the moment, but there's a lot of potential here. I look forward to working with you on future articles! Kevin (aka L235 · t · c) 19:55, 13 August 2018 (UTC)
The Original Barnstar
Hey- Thanks a lot for the review! I think its improved my confidence towards editing here more, so I might stick around; And that's all thanks to you! 💵Money💵emoji💵💸 13:24, 24 August 2018 (UTC)
The Original Barnstar
Thanks for the help, especially the Links which help explain things. Is123Biblio (talk) 08:06, 22 October 2018 (UTC)
The Special Barnstar
I hereby award this barnstar to CaptainEek for having the flexibility to swiftly re-evaluate their views, and for being collegial with others who disagreed with them. FeydHuxtable (talk) 22:18, 8 March 2019 (UTC)
The Teamwork Barnstar
Thank you for your contributions and collaboration regarding the close of the Australia RfC about including religion in the infobox. It was a pleasure to work with you. --DannyS712 (talk) 05:13, 29 August 2019 (UTC) DannyS712
The Barnstar of Diligence
For excellent work on the committee close of RfC dated 23 June 2019 - Should religion be removed from the infobox? in Australia Chetsford (talk) 05:15, 29 August 2019 (UTC)
The Articles for Creation barnstar
for your assistance to editors at the AfC helpdesk. Curb Safe Charmer (talk) 13:29, 2 December 2019 (UTC)
The Editor's Barnstar
First off, heartiest congrats on the huge success of your very first FAC. The first FAC can be a huge ordeal if not handled well, so I commend how well you have sailed through it. While reviewers might have helped you polish your work per the required standards, I believe the main editor(s) of the article deserve special praise for all the efforts they make in responding to each concern along with the general and often difficult job of expansion and cleanup of the article. Your FAC was a learning experience for me too, and most importantly a chance to get to know an awesome editor and appreciate their work (yeah, including all the stuff you help with apart from article expansion). I hope we get to collaborate more in future, all the very best Captain! :) Sainsf (talk · contribs) 20:36, 15 January 2020 (UTC)
The Featured Article Medal
By the authority vested in me by myself it gives me great pleasure to present you with this award in recognition of your excellent first Featured Article and the way in which you conducted yourself throughout the review. The first of many, I am sure. Gog the Mild (talk) 23:14, 16 January 2020 (UTC)
The Admin's Barnstar
Off to a quick start! Thanks for your work at RFPP and elsewhere. Take care, Kevin (aka L235 · t · c) 21:41, 19 May 2020 (UTC)
The Closer's Barnstar

Your thoughtful and concise close at Village Pump (WMF) did not go unnoticed.


Please accept this token of appreciation for your excellent work.
Atsme Talk 📧 22:47, 11 July 2020 (UTC)
Birds of the Southwestern U.S.

Thank you for quality articles about native birds of the Southwestern U.S. such as Cactus wren and Vermilion flycatcher, and planning expansion for more, for keeping our ship shape and clean, - captain sailing "the high seas of Wikipedia, hunting for good prose and other booty", you are an awesome Wikipedian!
You are recipient no. 2440 of Precious, a prize of QAI. --Gerda Arendt (talk) 09:12, 3 September 2020 (UTC)
The Writer's Barnstar
For reworking and cleaning up and rewriting Giant pumpkin! Looks much better-- Eddie891 Talk Work 22:42, 12 April 2021 (UTC)
The Science Barnstar
Here is a barnstar for expanding on male and female CycoMa (talk) 14:08, 9 September 2021 (UTC)
KevinL submitted the following nomination for Editor of the Week:
Ahoy, it's a delight to be able to nominate CaptainEek to be Editor of the Week. The Cap'n is one of the very most engaged, thoughtful, and fun editors I have had the privilege of working with. They're best known for being an arbitrator and an upstanding administrator, but what I find most impressive is how they've stuck with an impressive amount of content work through it all. CaptainEek has been the primary contributor for everything from Cactus wren and Vermilion flycatcher to Gallic Wars and Giant pumpkin. In addition to their many accolades, CaptainEek has a reputation for being creative, patient, and deeply kind. This nomination was seconded by Enterprisey
"Eek, thank you for all that, it must have taken some significant time" --Jimbo Wales [2]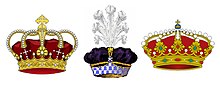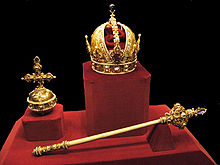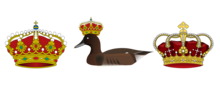 The Random Acts of Kindness Barnstar
Sometimes you just feel that spark of passion! [3] Gråbergs Gråa Sång (talk) 09:33, 24 March 2023 (UTC)