From today's featured article
USS Princess Matoika was a transport ship for the United States Navy during World War I. Before the war, she was a Barbarossa-class ocean liner for the Hamburg America Line and North German Lloyd. Interned with the outbreak of World War I, she was seized by the U.S. in 1917 and carried more than 50,000 U.S. troops between 1918 and 1919. As a U.S. Army transport ship, in July 1920, she was a last-minute substitute to carry much of the U.S. team to the 1920 Summer Olympics in Antwerp. From the perspective of the team, the trip was disastrous; athletes published their grievances in an action known today as the mutiny of the Matoika. In civilian service, she was SS Princess Matoika until 1922, SS President Arthur until 1927, and SS City of Honolulu until she was scrapped in 1933. On her maiden voyage in 1924 as President Arthur of the Jewish-owned American Palestine Line, she reportedly became the first ocean liner to fly the Zionist flag at sea and the first ocean liner to have female officers. (Full article...)
Recently featured:
Did you know ...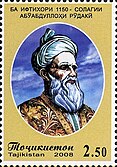 In the news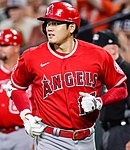 On this day
March 27: Day of the Union of Bessarabia with Romania (1918)
From today's featured list
There were fifteen teams each consisting of ten cyclists in the 1962 Tour de France, for a total of 150 riders. From 1930 to 1961, the Tour de France was contested by national cycling teams, but in 1962 commercially sponsored international trade teams returned. Each team was required to have a dominant nationality; at least six cyclists should have the same nationality, or only two nationalities should be present. For the first time, French cyclists were outnumbered; the largest number of riders from a nation came from Italy (52), with the next largest coming from France (50) and Belgium (28). Riders represented a further six nations, all European. Jacques Anquetil won the individual time trial of stage twenty to put himself into the yellow jersey, which he held until the conclusion of the race; he defended his title, winning his third Tour de France. (Full list...)
Recently featured:
Today's featured picture
The Fortune Teller is an operetta in three acts composed by Victor Herbert, with a libretto by Harry B. Smith. After a brief tryout in Toronto, it premiered on Broadway on September 26, 1898, at Wallack's Theatre and ran for 40 performances. The star Alice Nielsen and many of the original company traveled to London, where the piece opened at the Shaftesbury Theatre on April 9, 1901, running for 88 performances. This 1905 poster for The Fortune Teller, depicting eight members of the women's drum corps, was presumably produced for a touring or repertoire production by Nielsen's company.
Poster credit: United States Lithograph Company; restored by Adam Cuerden
Recently featured:
Other areas of Wikipedia
Wikipedia's sister projects
Wikipedia is written by volunteer editors and hosted by the Wikimedia Foundation, a non-profit organization that also hosts a range of other volunteer projects:
Wikipedia languages