1928 by topic
Subject
By country
Lists of leaders
Birth and death categories
Establishments and disestablishments categories
Works category
1928 (MCMXXVIII) was a leap year starting on Sunday of the Gregorian calendar, the 1928th year of the Common Era (CE) and Anno Domini (AD) designations, the 928th year of the 2nd millennium, the 28th year of the 20th century, and the 9th year of the 1920s decade.

January
[
edit
]
February
[
edit
]
April 10 – Pineapple Primary: The United States Republican Party primary elections in Chicago are preceded by violence, bombings and assassination attempts (two politicians are killed, Octavius C. Granady and Giuseppe Esposito).
April 12 – A bomb attack against Italian Fascist leader Benito Mussolini in Milan kills 17 bystanders.
April 13 – The West Plains, Missouri Dance Hall explosion occurs.[17]
April 12–14 – The first east–west transatlantic flight by aeroplane takes place from Dublin, Ireland, to Greenly Island, Canada, using the German Junkers W 33 Bremen.[18]
April 14 – An earthquake occurs in Chirpan, Bulgaria, followed four days later by another in Plovdiv. Between them, they destroy more than 21,000 buildings, and kill almost 130 people.[19]
April 19 – Publication of the original Oxford English Dictionary is completed after 70 years with issue of the last section ("wise – wyze") in Oxford.[20]
April 22 – An Ms 6.0 earthquake affects southern Greece with a maximum Mercalli intensity of IX (Violent), leaving 20 dead, and destroying 3,000 homes in Corinth; a non-destructive tsunami is also observed.[21]
May 31 – South Africa adopts a new national flag, based upon the Van Riebeeck flag or Prinsevlag (originally the Dutch flag), to replace the Red Ensign. It later became infamously known as the "apartheid flag" for being the flag of South Africa under Apartheid from 1948-1994.
September
[
edit
]
October
[
edit
]
November
[
edit
]
November 1 – Turkey passes a law switching the country from the Arabic to the Latin-based modern Turkish alphabet.[51]
November 6 – 1928 United States presidential election: Republican Herbert Hoover wins by a wide margin, over Democratic New York Governor Al Smith.
November 9–16 – Radclyffe Hall's novel The Well of Loneliness (published on 27 July by Jonathan Cape in London, England)[52] is tried and convicted on the grounds of obscenity due to its theme of lesbian love, following a newspaper campaign.[53][54]
November 10 – The enthronement ceremony of Emperor of Japan Hirohito is held, two years after he actually took the imperial throne on December 26, 1926, following the death of Emperor Taishō.
November 12 – Liner SS Vestris develops a severe starboard list, is abandoned and sinks approximately 200 miles off Hampton Roads, Virginia; estimated deaths range from 110 to 127.
November 17
November 18 – Mickey Mouse appears in Steamboat Willie, the third Mickey Mouse cartoon released, but the first sound film and the first such film to be generally distributed.[55]
November 22 – The one-movement ballet Boléro (music by Maurice Ravel, choreography by Bronislava Nijinska) premières at the Paris Opéra, to a commission by Ida Rubinstein.
November 28 – Persija Jakarta Association football club is founded as Voetbalbond Indonesische Jacatra.
December
[
edit
]
Date unknown
[
edit
]
January
[
edit
]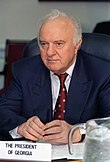 February
[
edit
]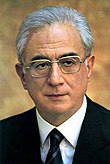 August 2 – Luigi Colani, German industrial designer (d. 2019)[194]
August 3 – Cécile Aubry, French film actress, author, television screenwriter and director (d. 2010)
August 4
August 5 – Chung Won-shik, South Korean politician, educator, soldier, and author, prime minister 1991 (d. 2020)[197]
August 6
August 7
August 8
August 10
August 11 – Beniamino Andreatta, Italian economist, politician (d. 2007)[201]
August 14 – Lina Wertmüller, Italian film director and screenwriter (d. 2021)
August 15
August 21
August 22 – Karlheinz Stockhausen, German composer (d. 2007)[211]
August 23 – Marian Seldes, American actress (d. 2014)
August 24 – Levko Lukyanenko, Ukrainian politician (d. 2018)[212]
August 25 – Herbert Kroemer, German-born physicist, Nobel Prize laureate[213]
August 26 – Saliu Adetunji, Nigerian monarch of Ibadan (d. 2022)[214]
August 27
August 31
September
[
edit
]


October
[
edit
]



October 1
October 2 – Geert Hofstede, Dutch social psychologist (d. 2020)[238]
October 3
October 4 – Torben Ulrich, Danish tennis player[242]
October 7
October 8 – Neil Harvey, Australian cricketer[243]
October 9 – Einojuhani Rautavaara, Finnish composer (d. 2016)[244]
October 14 – Arnfinn Bergmann, Norwegian Olympic ski jumper (d. 2011)[245]
October 18 – Ernest Simoni, Albanian Catholic cardinal
October 20 – Li Peng, former Premier of the People's Republic of China (d. 2019)[247]
October 21 – Whitey Ford, American baseball player (d. 2020)[248]
October 23 – Zhu Rongji, former Premier of the People's Republic of China[249]
October 24 – Mohammad Beheshti, Chief Justice of Iran (d. 1981)[250]
October 25
October 27 – Gilles Vigneault, Canadian singer and poet[253]
October 29 – Shulamit Aloni, Israeli politician (d. 2014)[254]
October 30 – Daniel Nathans, American microbiologist, recipient of the Nobel Prize in Physiology or Medicine (d. 1999)[255]
November
[
edit
]

December
[
edit
]

January
[
edit
]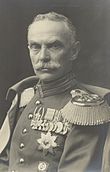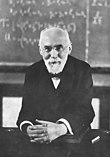 February
[
edit
]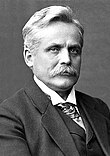 September
[
edit
]
October
[
edit
]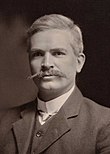 November
[
edit
]
November 6 – Arnold Rothstein, Jewish-American businessman, gangster (b. 1882)[311]
November 10 – Alexander Trepov, former prime minister of the Russian Empire (b. 1862)
November 13
November 17 – Lala Lajpat Rai (The Lion of Punjab), Indian independence movement leader (b. 1865)
November 18 – Mauritz Stiller, Finnish screenwriter, director (b. 1883)
November 21 – Heinrich XXVII, Prince Reuss Younger Line, German prince (b. 1858)
November 24 – Alphonse Jacques de Dixmude, Belgian general (b. 1858)
November 26 – Reinhard Scheer, German admiral (b. 1863)
November 27 – Frank Hedges Butler, British wine merchant, founding member of the Aero Club of Great Britain (b. 1855)
December
[
edit
]
Nobel Prizes
[
edit
]

References
[
edit
]