March 16 is the 75th day of the year (76th in leap years) in the Gregorian calendar; 290 days remain until the end of the year.
Pre-1600
[
edit
]
1601–1900
[
edit
]
1901–present
[
edit
]
1916 – The 7th and 10th US cavalry regiments under John J. Pershing cross the US–Mexico border to join the hunt for Pancho Villa.
1918 – Finnish Civil War: Battle of Länkipohja is infamous for its bloody aftermath as the Whites execute 70–100 capitulated Reds.
1924 – In accordance with the Treaty of Rome, Fiume becomes annexed as part of Italy.
1926 – History of Rocketry: Robert Goddard launches the first liquid-fueled rocket, at Auburn, Massachusetts.[6]
1935 – Adolf Hitler orders Germany to rearm herself in violation of the Treaty of Versailles. Conscription is reintroduced to form the Wehrmacht.
1936 – Warmer-than-normal temperatures rapidly melt snow and ice on the upper Allegheny and Monongahela rivers, leading to a major flood in Pittsburgh.
1939 – From Prague Castle, Hitler proclaims Bohemia and Moravia a German protectorate.
1941 – Operation Appearance takes place to re-establish British Somaliland[7]
1945 – World War II: The Battle of Iwo Jima ends, but small pockets of Japanese resistance persist.
1945 – Ninety percent of Würzburg, Germany is destroyed in only 20 minutes by British bombers, resulting in at least 4,000 deaths.[8]
1962 – Flying Tiger Line Flight 739 disappears in the western Pacific Ocean with all 107 aboard missing and presumed dead.[9][10]
1966 – Launch of Gemini 8 with astronauts Neil Armstrong and David Scott. It would perform the first docking of two spacecraft in orbit.[11]
1968 – Vietnam War: My Lai Massacre occurs; between 347 and 500 Vietnamese villagers are killed by American troops.[12]
1977 – Assassination of Kamal Jumblatt, the main leader of the anti-government forces in the Lebanese Civil War.
1978 – Former Italian Prime Minister Aldo Moro is kidnapped; he is later murdered by his captors.[15]
1978 – A Balkan Bulgarian Airlines Tupolev Tu-134 crashes near Gabare, Bulgaria, killing 73.[16]
1978 – Supertanker Amoco Cadiz splits in two after running aground on the Portsall Rocks, three miles off the coast of Brittany, resulting in the largest oil spill in history at that time.[17]
1979 – Sino-Vietnamese War: The People's Liberation Army crosses the border back into China, ending the war.[18]
1984 – William Buckley, the CIA station chief in Lebanon, is kidnapped by Hezbollah; he later dies in captivity.[19]
1985 – Associated Press newsman Terry Anderson is taken hostage in Beirut; he not released until December 1991.[20]
1988 – Iran–Contra affair: Lieutenant Colonel Oliver North and Vice Admiral John Poindexter are indicted on charges of conspiracy to defraud the United States.[21]
1988 – Halabja chemical attack: The Kurdish town of Halabja in Iraq is attacked with a mix of poison gas and nerve agents on the orders of Saddam Hussein, killing 5,000 people and injuring about 10,000 people.[22]
1988 – The Troubles: Ulster loyalist militant Michael Stone attacks a Provisional IRA funeral in Belfast with pistols and grenades. Three persons, one of them a member of PIRA are killed, and more than 60 others are wounded.
1995 – Mississippi formally ratifies the Thirteenth Amendment to the United States Constitution, becoming the last state to approve the abolition of slavery.[23] The Thirteenth Amendment was officially ratified in 1865.
2001 – A series of bomb blasts in the city of Shijiazhuang, China kill 108 people and injure 38 others,[24] the biggest mass murder in China in decades.[25]
2003 – American activist Rachel Corrie is killed in Rafah by being run over by an Israel Defense Forces bulldozer while trying to obstruct the demolition of a home.[26]
2014 – Crimea votes in a controversial referendum to secede from Ukraine to join Russia.[28]
2016 – A bomb detonates in a bus carrying government employees in Peshawar, Pakistan, killing 15 and injuring at least 30.[29]
2016 – Two suicide bombers detonate their explosives at a mosque during morning prayer on the outskirts of Maiduguri, Nigeria, killing 24 and injuring 18.[30]
2020 – The Dow Jones Industrial Average falls by 2,997.10, the single largest point drop in history and the second-largest percentage drop ever at 12.93%, an even greater crash than Black Monday (1929). This follows the U.S. Federal Reserve announcing that it will cut its target interest rate to 0–0.25%.[31]
2021 – Atlanta spa shootings: Eight people are killed and one is injured in a trio of shootings at spas in and near Atlanta, Georgia, U.S. A suspect is arrested the same day.[32]
2022 – A 7.4-magnitude earthquake occurs off the coast of Fukushima, Japan, killing 4 people and injuring 225.[33]
Pre-1600
[
edit
]
1601–1900
[
edit
]
1901–present
[
edit
]
Pre-1600
[
edit
]
455 – Valentinian III, Roman emperor (assassinated;[154] b. 419)
455 – Heraclius, Roman courtier (primicerius sacri cubiculi )
933 – Takin al-Khazari, Egyptian commander and politician, Abbasid Governor of Egypt
943 – Pi Guangye, Chinese official and chancellor (b. 877)
1021 – Heribert of Cologne, German archbishop and saint (b. 970)
1072 – Adalbert of Hamburg, German archbishop (b. 1000)
1185 – Baldwin IV of Jerusalem (b. 1161)
1279 – Jeanne of Dammartin, Queen consort of Castile and León (b. 1216)
1322 – Humphrey de Bohun, 4th Earl of Hereford, English general and politician, Lord High Constable of England (b. 1276)
1405 – Margaret III, Countess of Flanders (b. 1350)
1410 – John Beaufort, 1st Earl of Somerset, French-English admiral and politician, Lord Warden of the Cinque Ports (b. 1373)[155]
1457 – Ladislaus Hunyadi, Hungarian politician (b. 1433)
1485 – Anne Neville, queen of Richard III of England (b. 1456)[156]
1559 – Anthony St. Leger, English-Irish politician Lord Deputy of Ireland (b. 1496)
1601–1900
[
edit
]
1901–present
[
edit
]
1907 – John O'Leary, Irish republican and journalist (b. 1830)[167]
1912 – Max Burckhard, Austrian theater director (b. 1854)
1914 – Gaston Calmette, French journalist (b. 1858)
1914 – Charles Albert Gobat, Swiss lawyer and politician, Nobel Prize laureate (b. 1843)
1914 – John Murray, Scottish oceanographer, biologist, and limnologist (b. 1841)
1925 – August von Wassermann, German bacteriologist and hygienist (b. 1866)[168]
1930 – Miguel Primo de Rivera, Spanish general and politician, Prime Minister of Spain (b. 1870)
1935 – John James Rickard Macleod, Scottish physician and physiologist, Nobel Prize laureate (b. 1876)
1935 – Aron Nimzowitsch, Latvian-Danish chess player (b. 1886)
1936 – Marguerite Durand, French actress, journalist, and activist (b. 1864)
1937 – Austen Chamberlain, English politician, Secretary of State for Foreign and Commonwealth Affairs, Nobel Prize laureate (b. 1863)
1937 – Alexander von Staël-Holstein, Estonian orientalist and sinologist (b. 1877)
1940 – Selma Lagerlöf, Swedish author and academic, Nobel Prize laureate (b. 1858)[169]
1945 – Börries von Münchhausen, German poet (b. 1874)
1955 – Nicolas de Staël, French-Russian painter and illustrator (b. 1914)
1957 – Constantin Brâncuși, Romanian-French sculptor, painter, and photographer (b. 1876)
1958 – Leon Cadore, American baseball player (b. 1891)
1961 – Václav Talich, Czech violinist and conductor (b. 1883)
1963 – Laura Adams Armer, American author and photographer (b. 1874)
1965 – Alice Herz, German activist (b. 1882)
1967 – Thomas MacGreevy, Irish poet (b. 1893)
1968 – Mario Castelnuovo-Tedesco, Italian-American pianist and composer (b. 1895)
1968 – Gunnar Ekelöf, Swedish poet and translator (b. 1907)
1970 – Tammi Terrell, American singer (b. 1945)
1971 – Bebe Daniels, American actress (b. 1901)
1971 – Thomas E. Dewey, American lawyer and politician, 47th Governor of New York (b. 1902)
1972 – Pie Traynor, American baseball player (b. 1898)
1975 – T-Bone Walker, American singer-songwriter and guitarist (b. 1910)
1977 – Kamal Jumblatt, Lebanese lawyer and politician (b. 1917)
1979 – Jean Monnet, French economist and politician (b. 1888)
1980 – Tamara de Lempicka, Polish-American painter (b. 1898)
1983 – Arthur Godfrey, American actor and television host (b. 1903)
1983 – Fred Rose, Polish-Canadian politician (b. 1907)
1985 – Roger Sessions, American composer, critic, and educator (b. 1896)
1985 – Eddie Shore, Canadian-American ice hockey player (b. 1902)
1988 – Jigger Statz, American baseball player (b.1897)[170]
1988 – Mickey Thompson, American race car driver (b. 1928)
1990 – Ernst Bacon, American pianist, composer, and conductor (b. 1898)
1991 – Chris Austin, American country singer (b .1964)
1991 – Jean Bellette, Australian artist (b. 1908)
1992 – Yves Rocard, French physicist and engineer (b. 1903)
1998 – Derek Barton, English-American chemist and academic, Nobel Prize laureate (b. 1918)
1998 – Esther Bubley, American photographer (b. 1921)
1999 – Gratien Gélinas, Canadian actor, director, and playwright (b. 1909)
2000 – Thomas Ferebee, American colonel and pilot (b. 1918)
2000 – Pavel Prudnikau, Belarusian poet and author (b. 1911)
2000 – Michael Starr, Canadian judge and politician, 16th Canadian Minister of Labour (b. 1910)
2000 – Carlos Velázquez, Puerto Rican pitcher (b. 1948)
2001 – Bob Wollek, French race car driver (b. 1943)
2003 – Rachel Corrie, American activist (b. 1979)
2003 – Ronald Ferguson, English captain, polo player, and manager (b. 1931)
2004 – Vilém Tauský, Czech conductor and composer (b. 1910)
2005 – Ralph Erskine, English architect, designed The London Ark (b. 1914)
2005 – Dick Radatz, American baseball player (b. 1937)
2007 – Manjural Islam Rana, Bangladeshi cricketer (b. 1984)
2008 – Bill Brown, Australian cricketer and soldier (b. 1912)
2008 – Ivan Dixon, American actor, director, and producer (b. 1931)
2008 – Gary Hart, American wrestler and manager (b. 1942)
2010 – Ksenija Pajčin, Serbian singer, dancer and model (b. 1977)
2011 – Richard Wirthlin, American religious leader (b. 1931)
2012 – Donald E. Hillman, American colonel and pilot (b. 1918)
2012 – Takaaki Yoshimoto, Japanese poet, philosopher, and critic (b. 1924)
2013 – Jamal Nazrul Islam, Bangladeshi physicist and cosmologist (b. 1939)
2013 – José Alfredo Martínez de Hoz, Argentinian economist and politician, Minister of Economy of Argentina (b. 1925)
2013 – Yadier Pedroso, Cuban pitcher (b. 1986)
2013 – Ruchoma Shain, American-born teacher and author (b. 1914)
2013 – Marina Solodkin, Russian-Israeli academic and politician (b. 1952)
2013 – Frank Thornton, English actor (b. 1921)[171]
2014 – Gary Bettenhausen, American race car driver (b. 1941)
2014 – Donald Crothers, American chemist and academic (b. 1937)
2014 – Yulisa Pat Amadu Maddy, Sierra Leonean author, poet, and playwright (b. 1936)
2014 – Steve Moore, English author and illustrator (b. 1949)
2014 – Alexander Pochinok, Russian economist and politician (b. 1958)
2015 – Jack Haley, American basketball player and sportscaster (b. 1964)[172]
2015 – Don Robertson, American pianist and composer (b. 1922)
2016 – Alexander Esenin-Volpin, Russian-American mathematician and poet (b. 1924)
2016 – Frank Sinatra Jr., American singer and actor (b. 1944)[173]
2017 – Lewis Rowland, American neurologist (b. 1925)[174]
2018 – Louise Slaughter, Member of the U.S. House of Representatives from New York (b. 1929)[175]
Holidays and observances
[
edit
]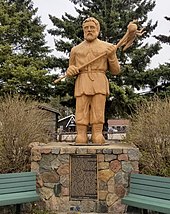 References
[
edit
]
External links
[
edit
]