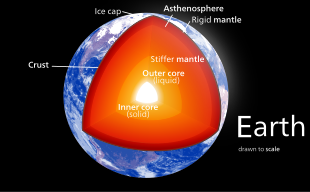 Geology (from Ancient Greek γῆ (gê) 'earth', and λoγία (-logía) 'study of, discourse') is a branch of natural science concerned with Earth and other astronomical objects, the features or rocks of which it is composed, and the processes by which they change over time. Modern geology significantly overlaps all other Earth sciences, including hydrology, and so is treated as one major aspect of integrated Earth system science and planetary science.
Geology describes the structure of the Earth on and beneath its surface, and the processes that have shaped that structure. It also provides tools to determine the relative and absolute ages of rocks found in a given location, and also to describe the histories of those rocks. By combining these tools, geologists are able to chronicle the geological history of the Earth as a whole, and also to demonstrate the age of the Earth. Geology provides the primary evidence for plate tectonics, the evolutionary history of life, and the Earth's past climates.
Geologists broadly study the properties and processes of Earth and other terrestrial planets and predominantly solid planetary bodies. Geologists use a wide variety of methods to understand the Earth's structure and evolution, including field work, rock description, geophysical techniques, chemical analysis, physical experiments, and numerical modelling. In practical terms, geology is important for mineral and hydrocarbon exploration and exploitation, evaluating water resources, understanding natural hazards, the remediation of environmental problems, and providing insights into past climate change. Geology is a major academic discipline, and it is central to geological engineering and plays an important role in geotechnical engineering. (Full article...)
Recognized content -
Entries here consist of Good and Featured articles, which meet a core set of high editorial standards.
---
---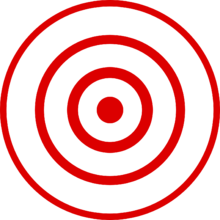 The
1867 Manhattan earthquake
struck
Riley County, Kansas
, in the United States on April 24, 1867, at 20:22 UTC, or about
14:30 local time
. The strongest earthquake to originate in the state, it measured 5.1 on a
seismic scale
that is based on an
isoseismal map
or the event's felt area. The earthquake's
epicenter
was near the
town of Manhattan
. (
Full article...
)
For editor resources and to collaborate with other editors on improving Wikipedia's Geology-related articles, visit WikiProject Geology.
---
---
William Richard Dickinson
(October 26, 1931 – July 21, 2015) was a
professor emeritus
of
geoscience
at the
University of Arizona
and a member of the
U.S. National Academy of Sciences
. Prior joining the University of Arizona, Dickinson was a professor at
Stanford University
. He joined the U of A faculty in 1979. (
Full article...
)
Top 10 WikiProject Geology Popular articles of the month
Select [►] to view subcategories.
---